Ágata
and Fernando Correia Marques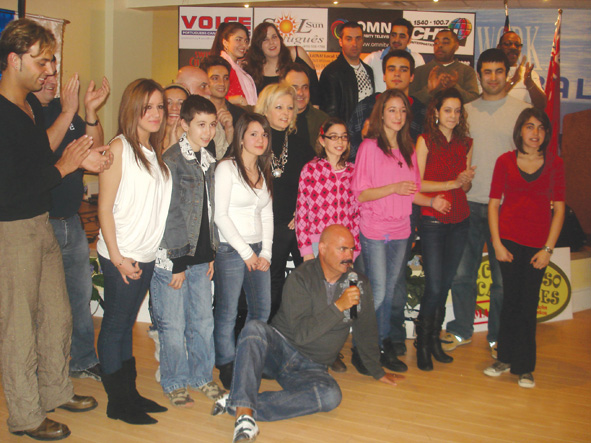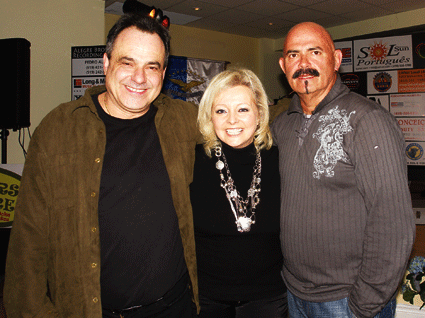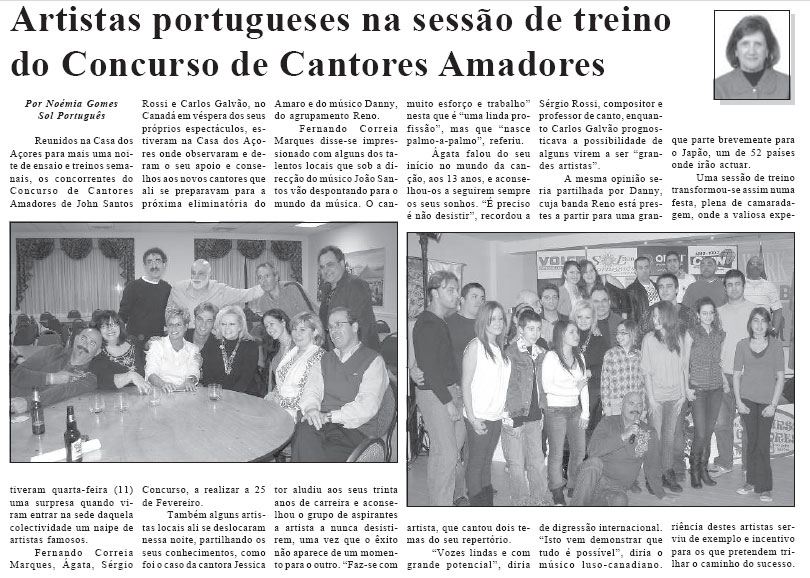 On Wednesday, February 11, during our weekly rehearsal, we enjoyed a special visit from some old friends. Carlos Galvão, Sergio Rossi and two of Portugal's top-selling entertainers, Fernando Correia Marques and Ágata.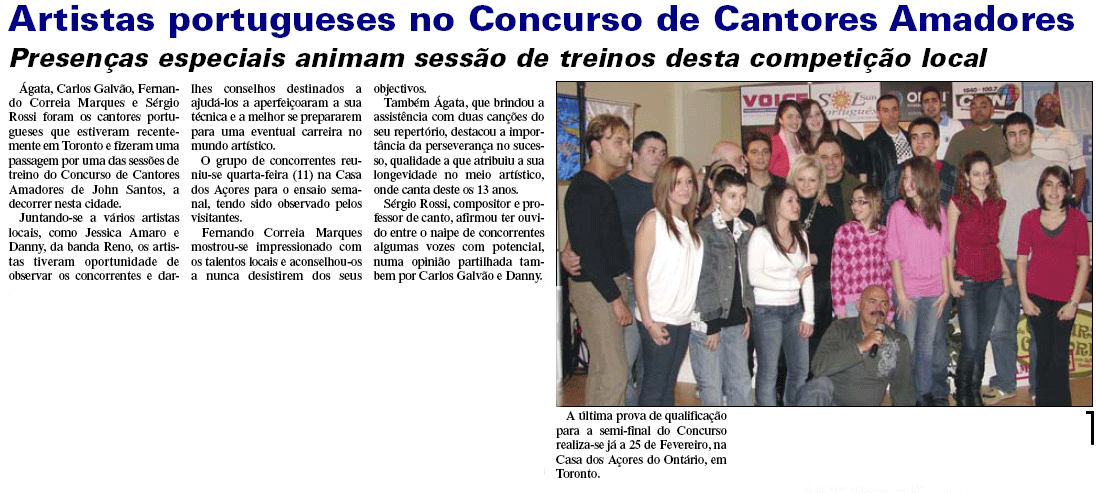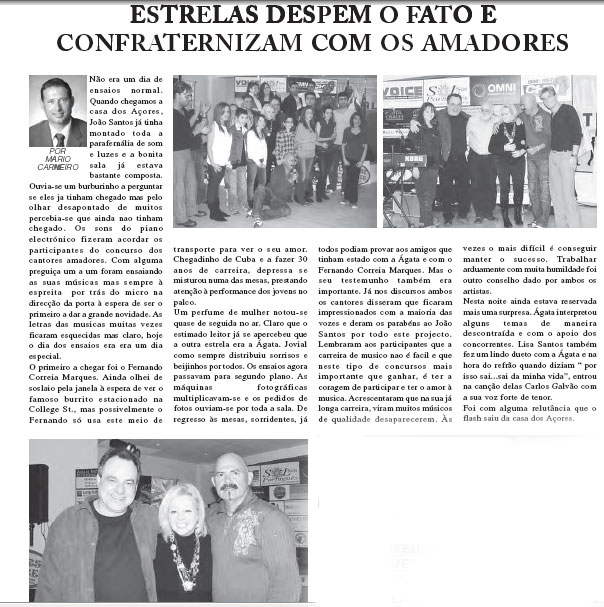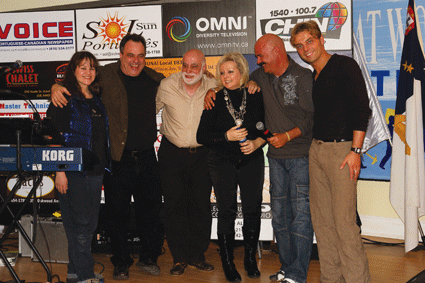 Ágata also treated us with an impromptu performance of some of her hits, backed up by John on the keyboards. Fernando certainly would have done the same if he'd had a voice that night! Unfortunately he had a terrible cold. Still, he made the most of his voice through the talks he gave the audience. Ágata persuaded Lisa to join her in singing the beginning of her Platinum-selling hit "Perfume De Mulher" and Carlos Galvão finished it off with a very funny rendition of it, ad-libbed in Italian!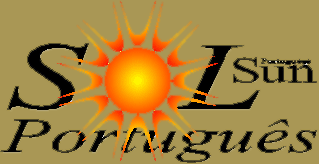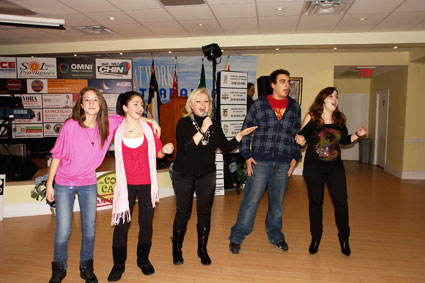 Fernando and Ágata have both been in the music business for a few decades and they popped in to share some words of wisdom and encouragement to our contestants. It turned into a really wonderful evening. The respect that the contestants were shown by these true professionals was very touching both for the contestants themselves and for their families.
John and Ágata
John and Fernando Correia Marques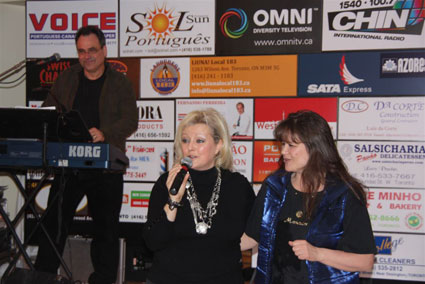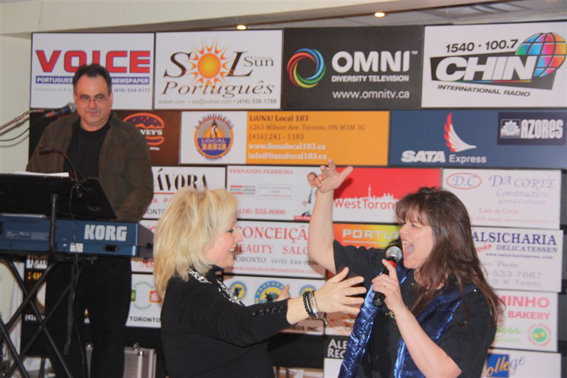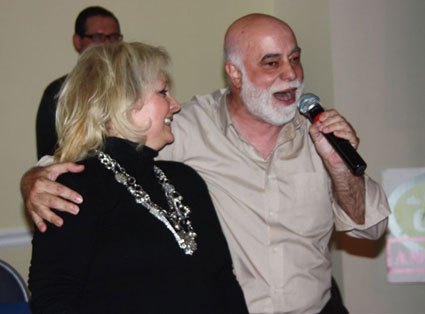 Joining these Portuguese musicians were dancer, Catia, local musician Danny Gama of the "band to watch", Reno, and impresario Marco Caneira who also happens to be Ágata's son.
Vice-President & Minister of Finance of the Açores, Dr. Sérgio Ávila and his family were also in the house and were very impressed with the talent.